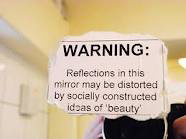 At some point or another, each of us has a period of time or season where we are strongly yearning for something better, not just from our surroundings, loved ones, co-workers or friends, but simply from ourselves. How many of us have looked in the mirror wishing we could change this or change that? This is mainly because we are on a constant quest to be a better person personally, professionally, spiritually and mentally in everyday life. Here is an opportunity to discover your authenticity and learn a few simple methods to develop personal improvement skills designed to enhance and put you on the road to being a better you!
Self-Improvement consists of awareness, readiness and willingness to examine internal and external inconsistencies and desire to improve upon them. Here are my five steps to self-improvement:
Define your goals. The first thing you need to do in improving yourself is to identify what you really want in life and what it takes to achieve those goals. This enables you to put things in perspective.

Create your development plan. After determining your goals, the second thing is to create your development plan. This plan will work as a guide for you in obtaining your goals.
Put your plan into action. Putting your individual development plan into process is the most complicated part of improving yourself. However, you may make it in some way simpler and much easier by beginning with small steps one-by-one. In the end, it is best to begin with small steps gradually instead of begin with bigger insignificant steps forward.

Pay Attention. You need to be responsible in every aspect of whatever goals you set. It's important to take stock of the pros and cons of each situation in order to ensure your plans move according to plan. Pay attention to snags in your plan or "bumps in the road" as you go along your guided path. These are merely signals to advise and alert you of the necessity of tweaking your game plan to suit the current and/or future conditions. Additionally, you might also need to become open-minded with regard to the outcome of the goal. Success comes with vision, execution and fruition. When you have an iron clad plan in place with success measures and barometers it's easier to navigate through challenges when you prepare yourself with an ultimate goal, the next best case scenario and an acceptable goal. In other words, Plan A, Plan B and Plan C, just in case.

Improve yourself on daily basis. Personal development skills happen inside you. Simple little improvements manifest opportunities to catapult you forward to become a better person, attain happiness, and become successful. Practice daily affirmations of positive reinforcement. In fact, I highly recommend picking up a set of my affirmation cards called Authentic Moments order your set today. Shuffling deck and selecting three cards daily will motivate you and align your focus on achieving the positive results you desire..
Finally, self-improvement is not an immediate procedure but it is a steady procedure. As a result, you need to be conscious on how you can improve gradually, in addition to developing personal improvement skills to become a better and successful individual ultimately.